Diese Veranstaltung hat bereits stattgefunden.
GYAL TIME – Female Dancehall with Ines Antic
24. Juni 2020 | 18:00

-

2. September 2020 | 19:30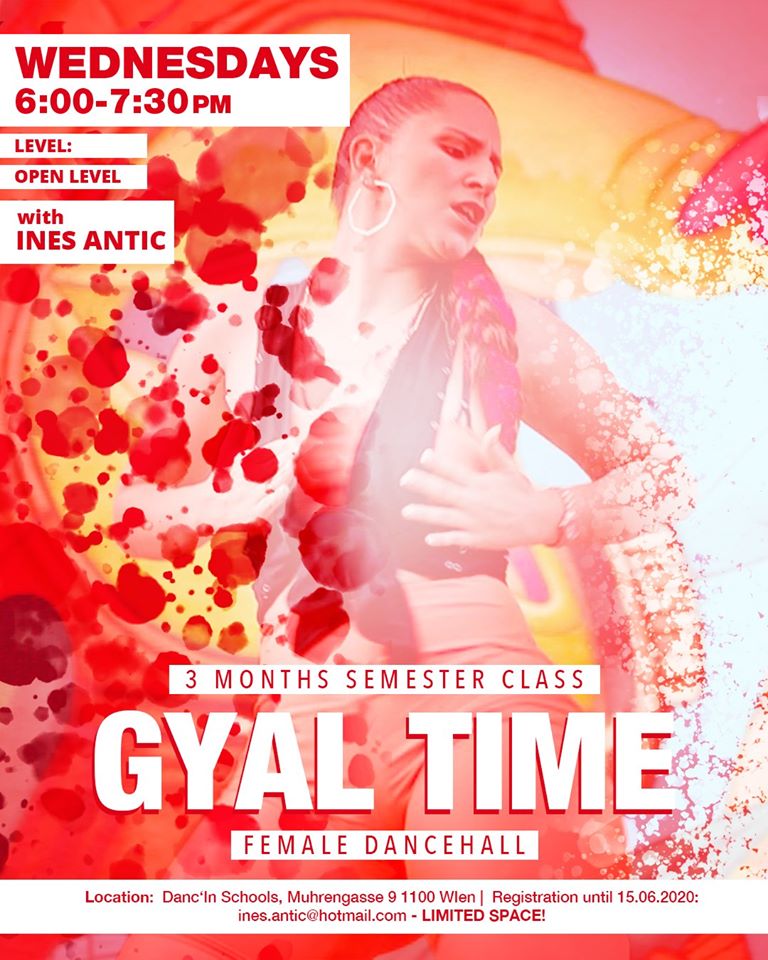 What better way to start the Summer 2020 then with a 3 months weekly female dancehall class?
"Gyal Time" is for every woman who wants to learn how to become confident in herself and in her dance moves.
We are going to explore whining techniques, musicality, technicality but most importantly try to understand the culture behind these sensual moves.
Hop on with me on this island vibe and lets celebrate the middle of the week with some hot jamaican vibes.
This class is a closed group of maximum 15 people!
Only available as a Semester Package!
But dont worry, if you cannot make it to one of the dates, you can find somebody to come instead of you, since its an OPEN LEVEL Class!
Registration until June 15th 2020
ines.antic@hotmail.com
SUMMER SEMESTER:
START:
24.06.2020
01.07.2020
08.07.2020
15.07.2020
22.07.2020
29.07.2020
19.08.2020
26.08.2020
02.09.2020
Package "MAX"
9 Classes / 160€
Package "LITE"
5 Classes / 90€